For small businesses, reducing overheads and spending less on essential operational tasks allows you to allocate more time, money, and effort to business growth and development. For the majority of small business entrepreneurs, outsourcing services to external companies can be a very good move, allowing you to achieve better efficiency and continuity whilst better managing risks and keeping expenses down. In addition, outsourcing services allow you, as a busy business owner, to enjoy a better work/life balance. We've put together a list of some of the best tasks to outsource if you want to free up time and revenue for business growth.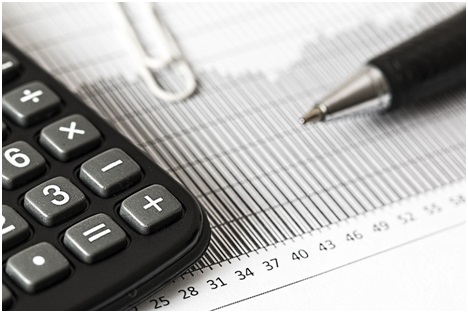 #1. Customer Support:
When it comes to customer services, everybody involved in your business should be working towards the same goal of retaining your customers by providing an unforgettable experience. However, a dedicated customer support department can be very expensive to run, and many small businesses simply don't have the financial resources available to fund a contact center that can meet the ever-growing demands and needs of customers. The good news is that you don't need to employ contact center staff to provide the kind of round-the-clock customer support that you want. Call center outsourcing is becoming more and more popular, and it's an affordable way of getting experienced customer service agents to handle customer needs and queries.
#2. Content Marketing:
Web content for marketing and growing your business is something that's hugely important for most small companies, particularly in the early stages. However, as you'll probably know, the content marketing process can be extremely time-consuming and tricky if you're not experienced in the process. When it comes to blog posts and web articles, video content and social media content, the best option is to pay experienced companies to take the work on – even if it's cheaper to do it yourself in the short-term, outsourcing the work can provide a massive return on income if you choose the right agencies to work with.
#3. Accountancy and Bookkeeping:
This is an area of your business that you simply can't afford to make any mistakes with. You may consider it to be easy enough to keep track of your business' books, but one small mistake could lead to a tax nightmare. So, it's a good idea to outsource this to a professional – not only can you rely on an experienced accountant to keep everything in order, it'll free up your time normally spent on this often mundane task to focus on business development and growth instead.
#4. Administrative Tasks:
Admin tasks such as scheduling and managing emails may seem like something that's easily done by yourself but bear in mind that these smaller tasks can quickly add up to take up a large part of your day. Thanks to the gig economy and the rise in popularity of working online, you can find several experienced and competent virtual assistants who will work from home or their own office to take on these tasks for you at a competitive rate. Remote workers are often paid per-job or per day that they work for you so you can choose exactly how much you'd like to spend on getting administrative tasks done elsewhere and freeing up your time for the more important stuff.
Which business processes could you outsource for your company? We did love to hear from you in the comments.